The owners of RM Stelting web development services have retired. The business is closed. We have enjoyed serving our clients since the 1980's and wish them well.

This is an end of a phase in life for us. This is also the beginning of a new day for us as represented in the image. A new day dawns as the setting moon drops from view and the rising sun lights the mountain in a warm splash of golden tones.

HOME
Content protected by copyright.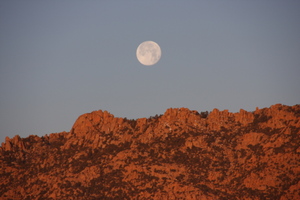 OUR WEATHER